Press release 3 June 2022
Tero Kurenmaa appointed as FIN-FSA Director General
The Parliamentary Supervisory Council has today appointed Tero Kurenmaa, LL.D., to the position of Director General of the Financial Supervisory Authority (FIN-FSA) for a five-year term commencing on 15 June 2022. The appointment was made on the basis of a proposal by the FIN-FSA Board.
In his current and previous posts, Kurenmaa has gained considerable experience both of leadership tasks in expert organisations within public administration and of financial market supervision.
"Tero Kurenmaa has the necessary expertise and experience for this position in regard to managing large government-sector organisations and carrying through development projects and changes. His experience and proven skills will also help him succeed in the FIN-FSA's important domestic and international collaborative work," says Chair of the FIN-FSA Board Marja Nykänen.
"To be appointed Director General of the Financial Supervisory Authority is a mark of great trust, and I very much look forward to working with the highly professional FIN-FSA staff in my new role. In these turbulent times we need everyone's expert contribution and a focus on the common goal if we are to protect confidence in the functioning and stability of the financial markets," says Kurenmaa.
Tero Kurenmaa has served as Head of Legal in the FIN-FSA since 1 June 2021. Before that he was Deputy Director and Acting Director of the National Bureau of Investigation, and has also served as Director General of the Ministry of the Interior's Police Department. In addition, he served in 1997–2002 as Market Supervisor in the FIN-FSA's predecessor organisation, the Financial Supervision Authority. Kurenmaa is a Doctor of Laws (LL.D.), having successfully defended his thesis on the abuse of inside information.
Fourteen applications were submitted for the position of FIN-FSA Director General before the close of the application period.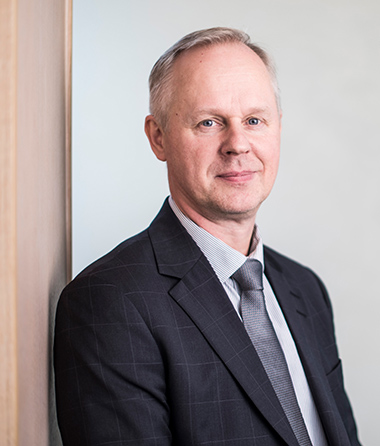 Photographer: Sami Perttilä
See also